First Comments
This is your opportunity to introduce yourself, your team, and the product you created. Your maker comment will appear right below your product gallery. It's highly visible. The most important indicator of your success is the number of comments your product gets.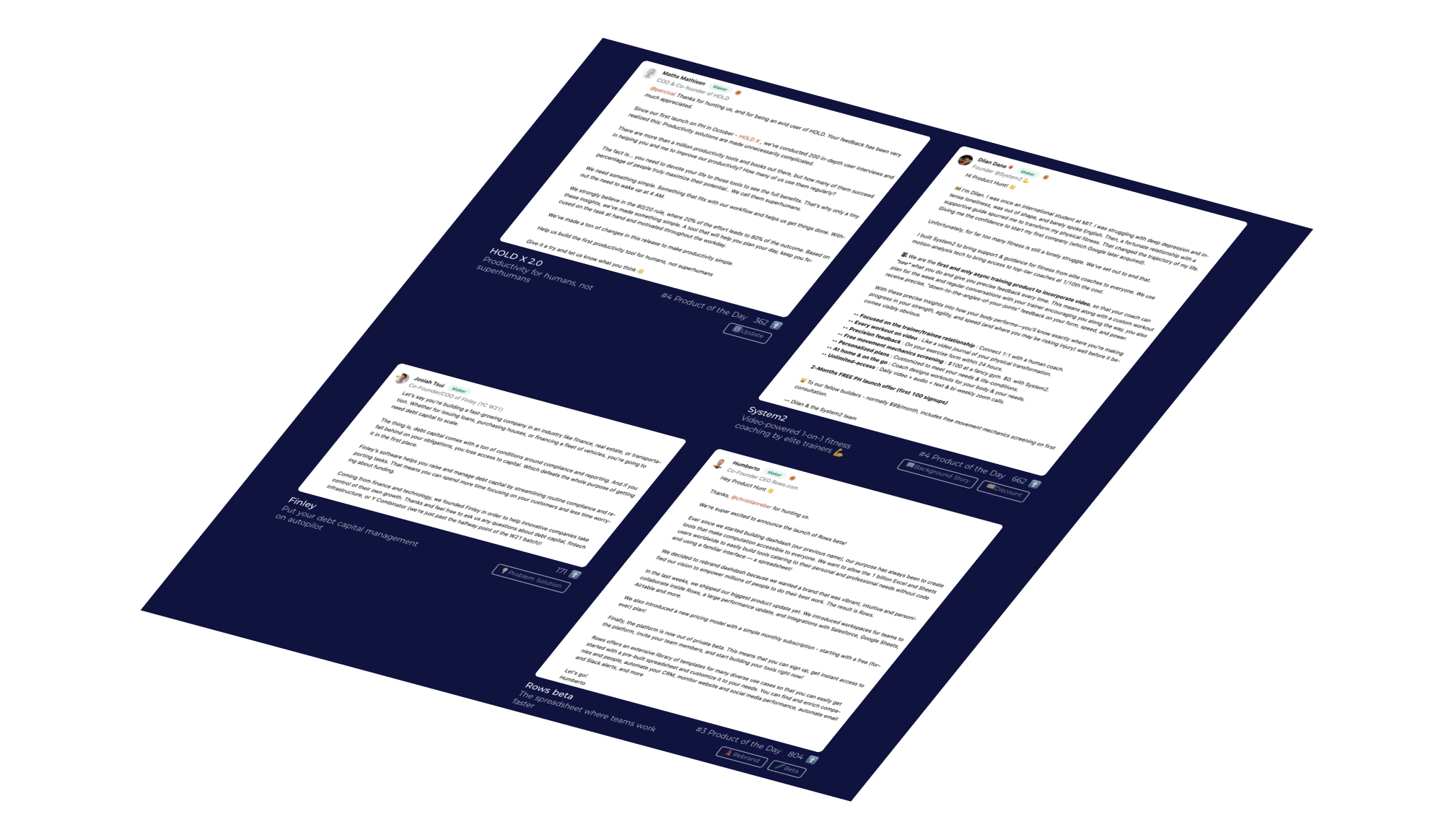 Best Practice
💬 Immediately post comment
You, the maker, should be the first to comment on your post. Make it interesting and engaging to open up a thoughtful discussion.
🙏 Thank your hunter
In case your product got posted by a hunter, show him/her some appreciation for taking the time.
🙇‍♀️ Provide some background
Briefly introduce yourself, the team, and the problem that you're solving. In a total of 3–4 sentences, explain what the value prop is, who it's for, and why you are building it.
😊 Engage with community
End your comment with an interesting question that could start a thoughtful discussion. Be helpful and humble—and less promotional. Answer every comment.
2️⃣ Launching an update?
If this is the second time you're launching on PH (i.e. a big product update or huge feature announcement), explain what's changed.
🏷️ Highlight your discount
Think about creating a special discount for the PH community and make sure to mention it clearly at the end of your comment.
🔁 Update
📖 Background Story
🏷 Discount
💡 Problem Solution
💄 Rebrand
🧪 Beta
👋 Using Emojis
👥 Building audience
⏬ Short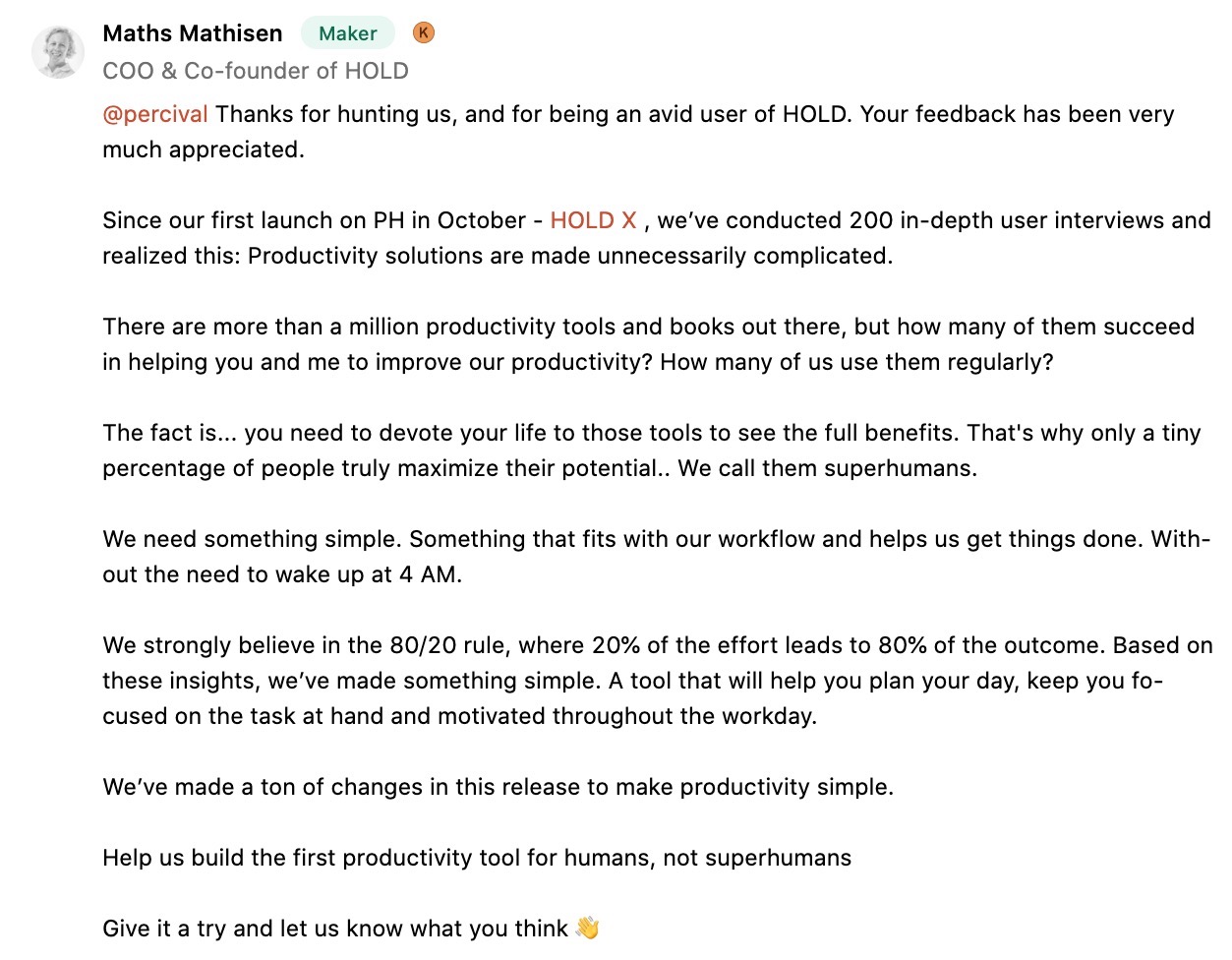 HOLD X 2.0
Productivity for humans, not superhumans
#4 Product of the

day
362
⬆️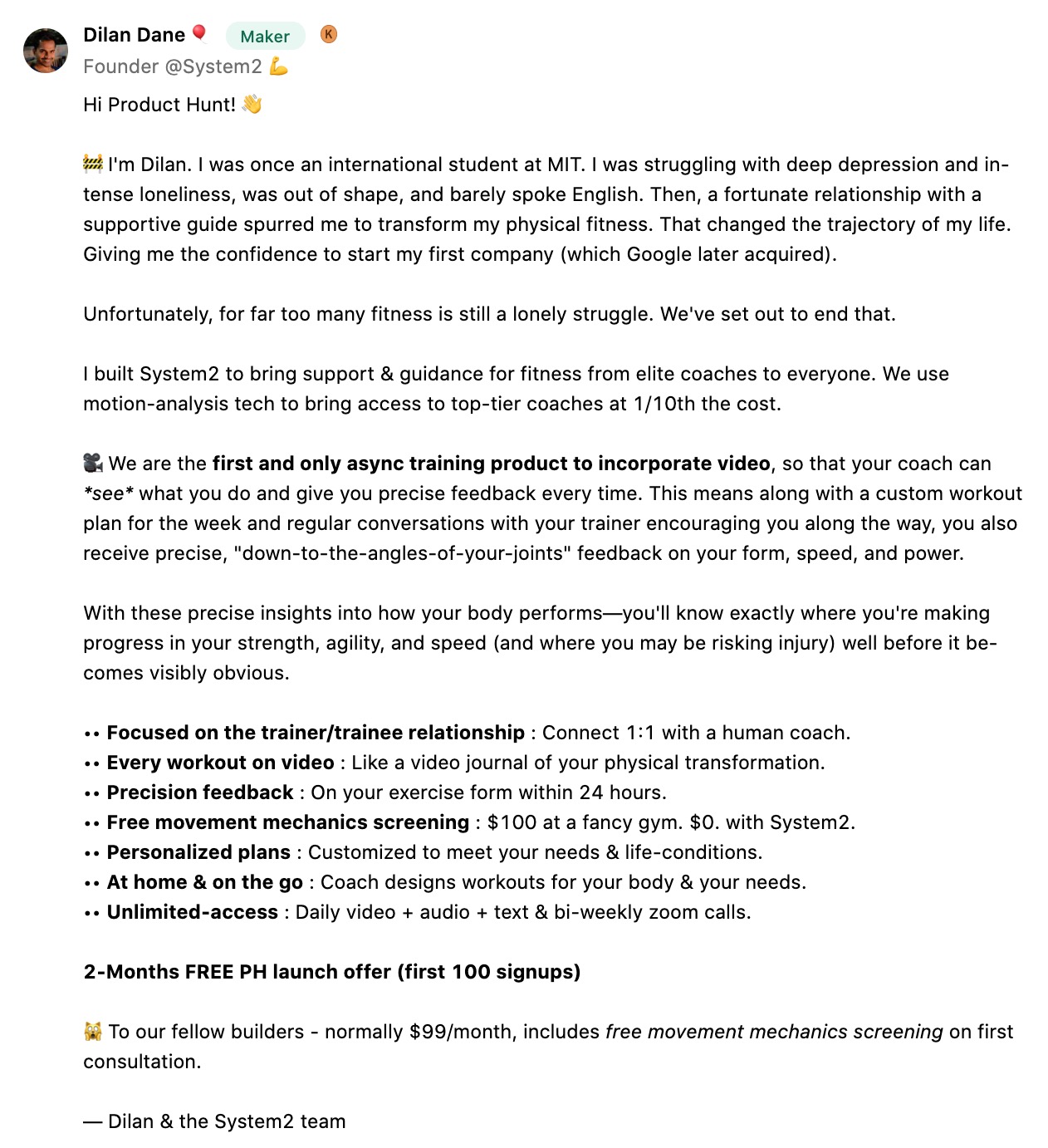 System2
Video-powered 1-on-1 fitness coaching by elite trainers 💪
#4 Product of the

day
662
⬆️
📖 Background Story
🏷 Discount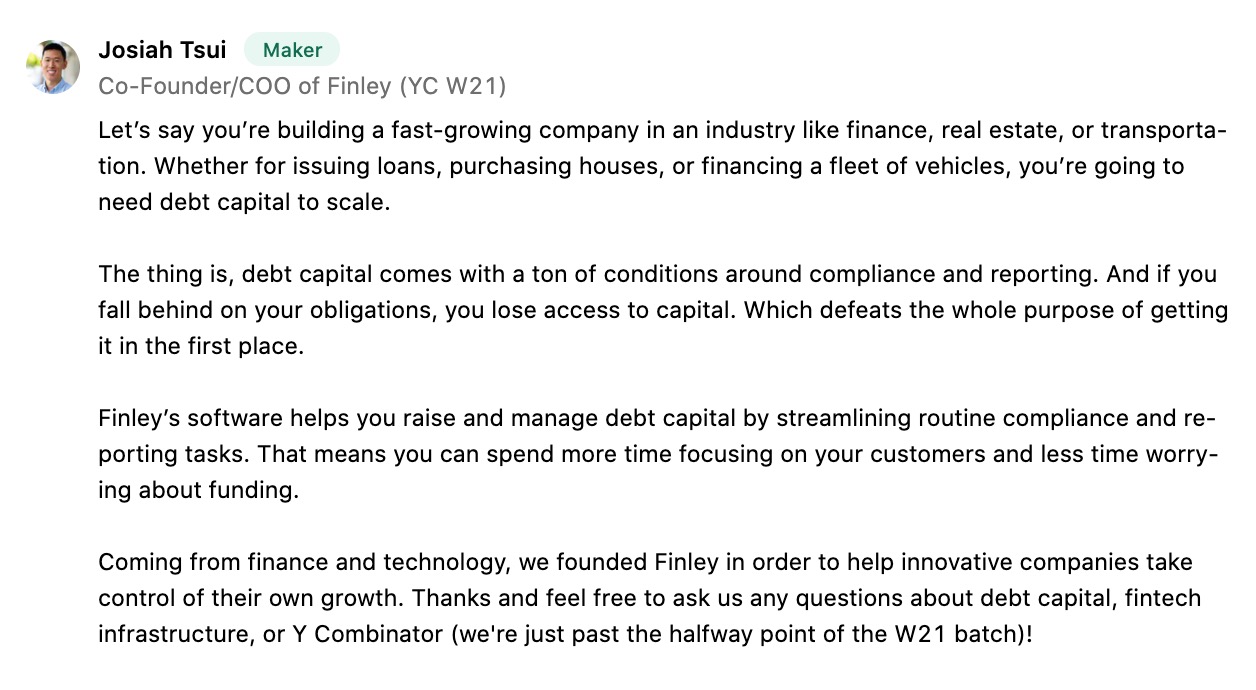 Finley
Put your debt capital management on autopilot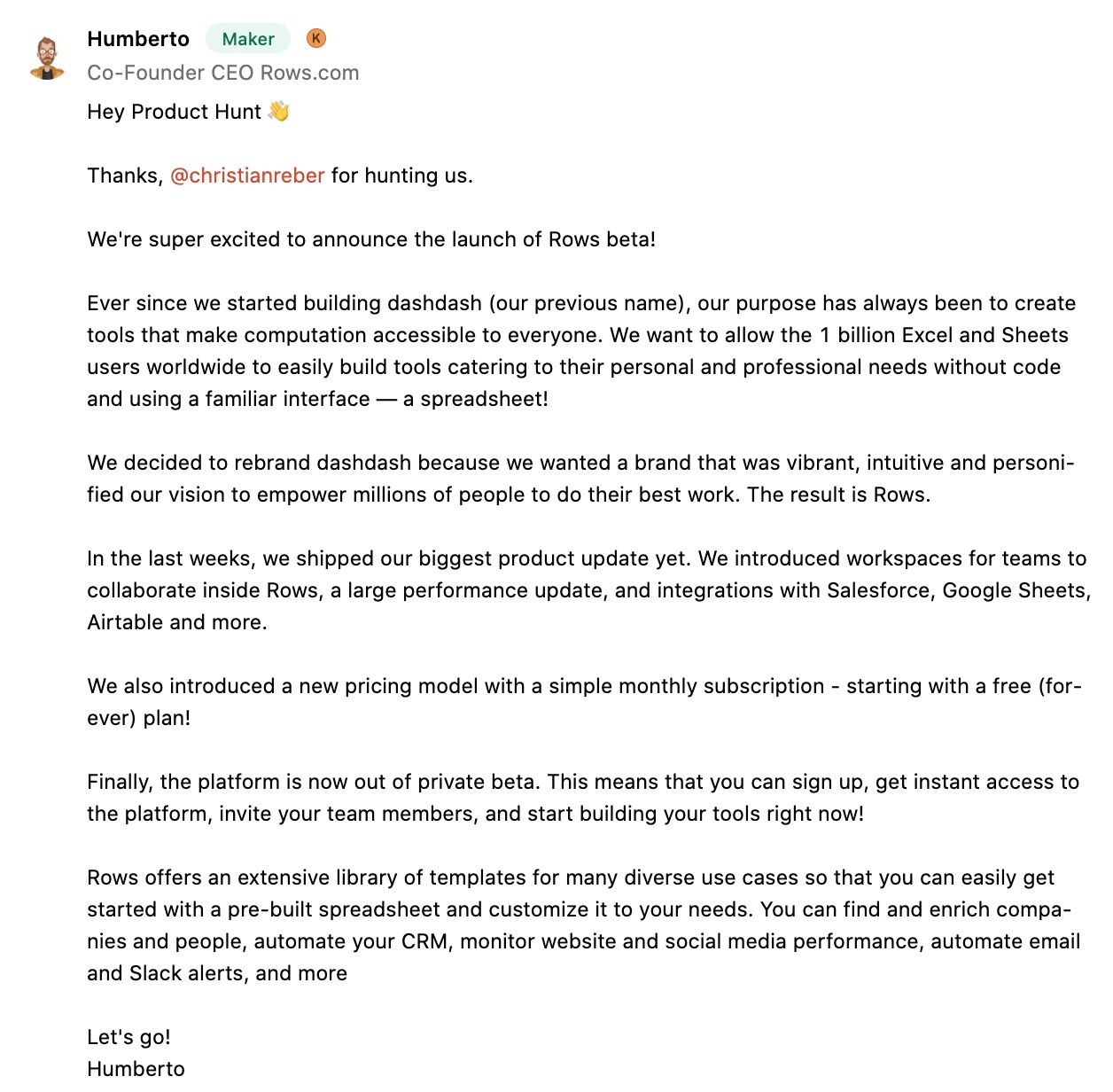 Rows beta
The spreadsheet where teams work faster
#3 Product of the

day
804
⬆️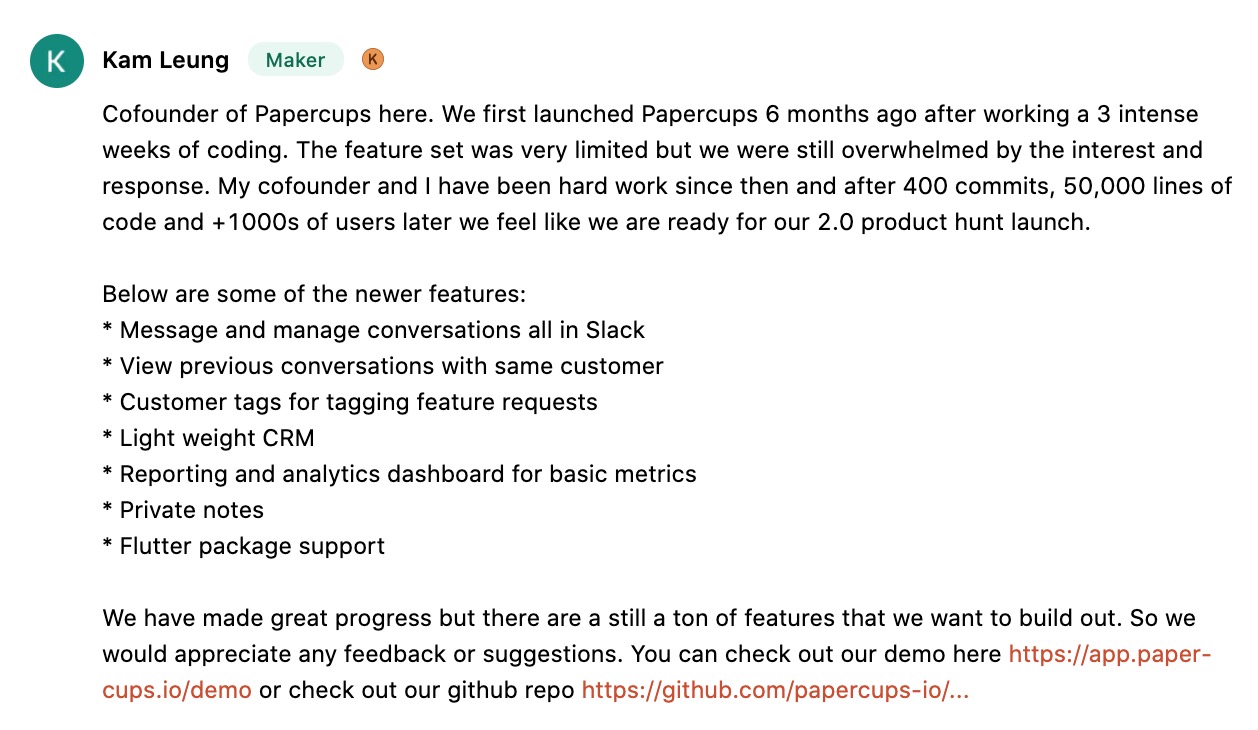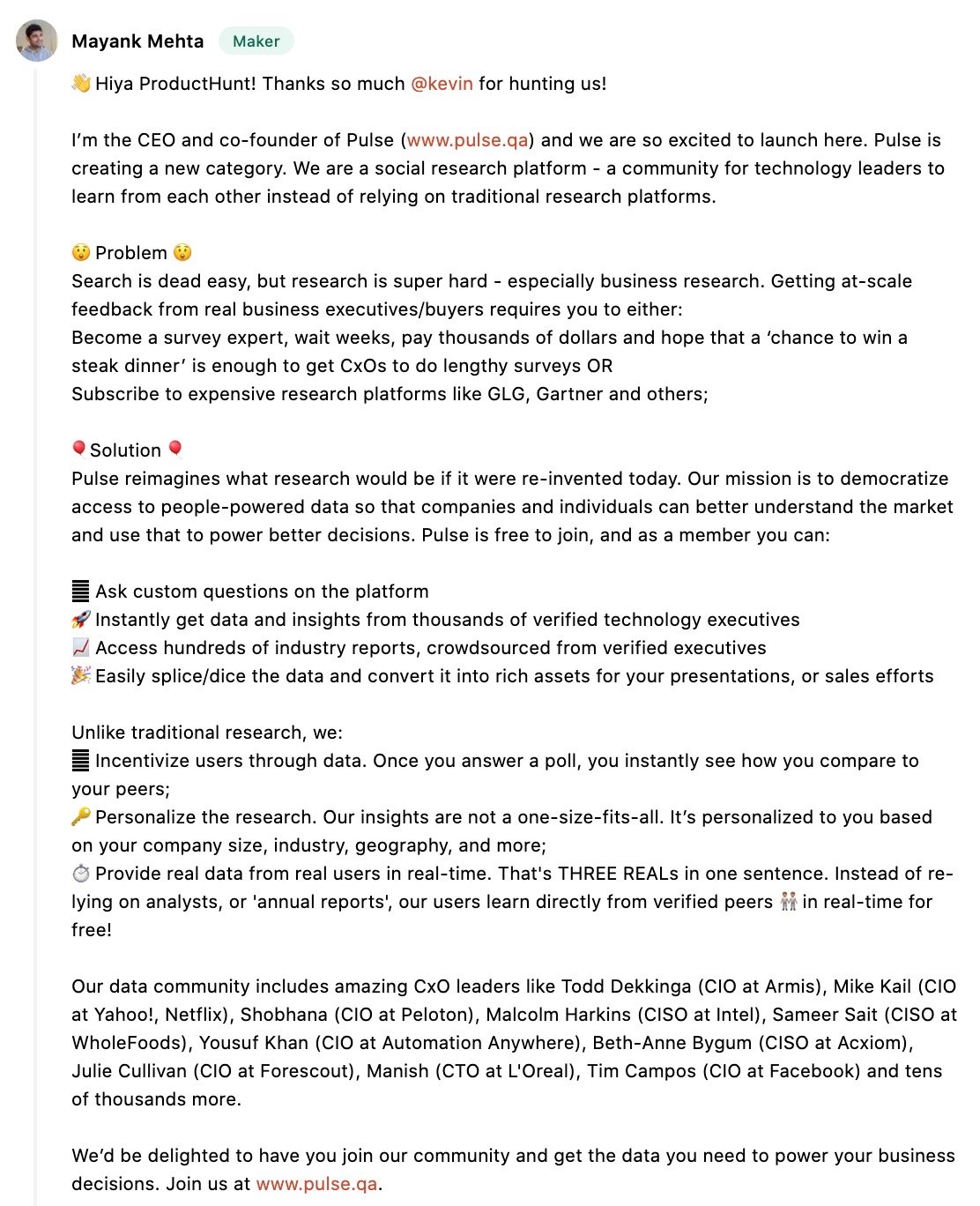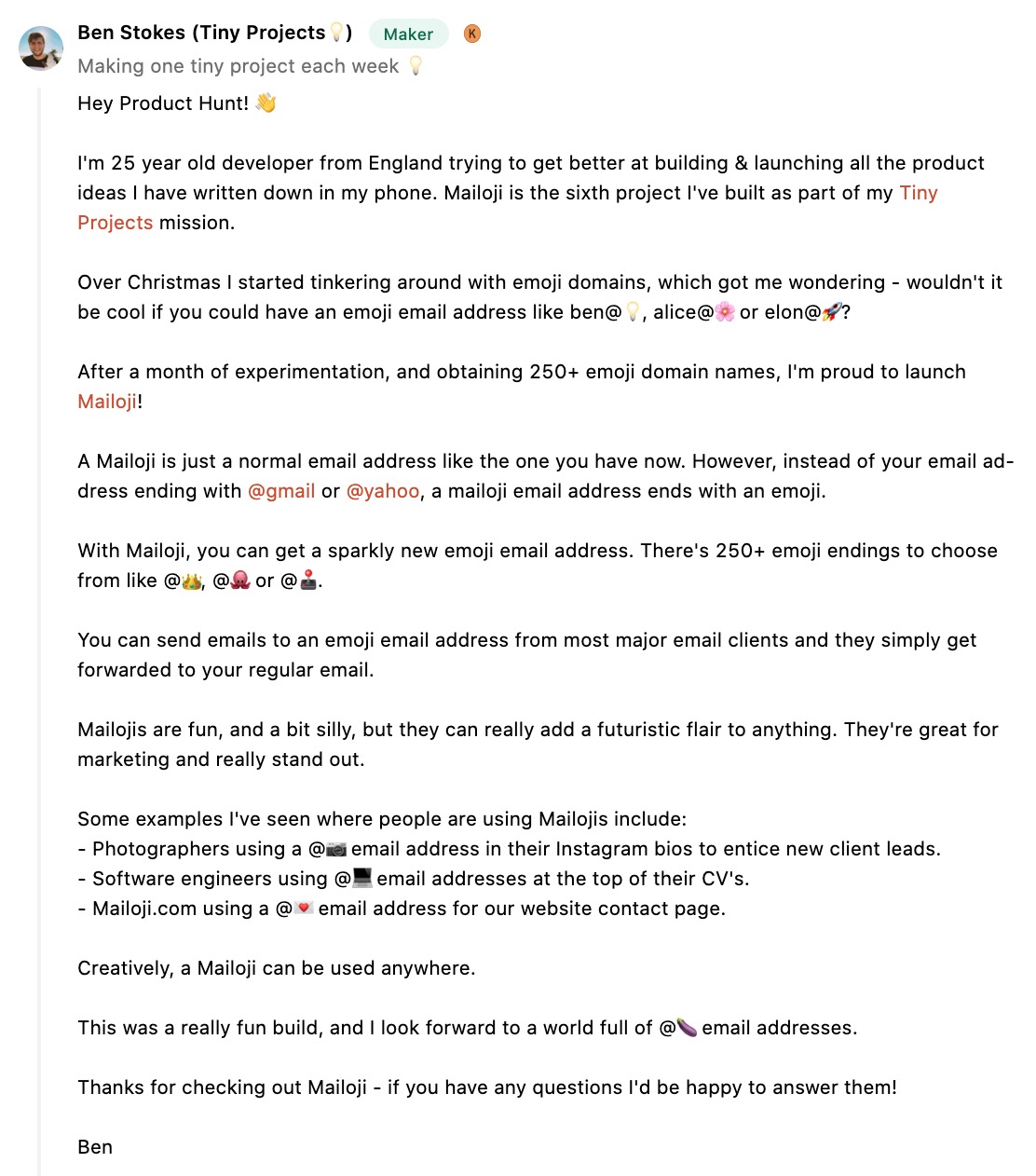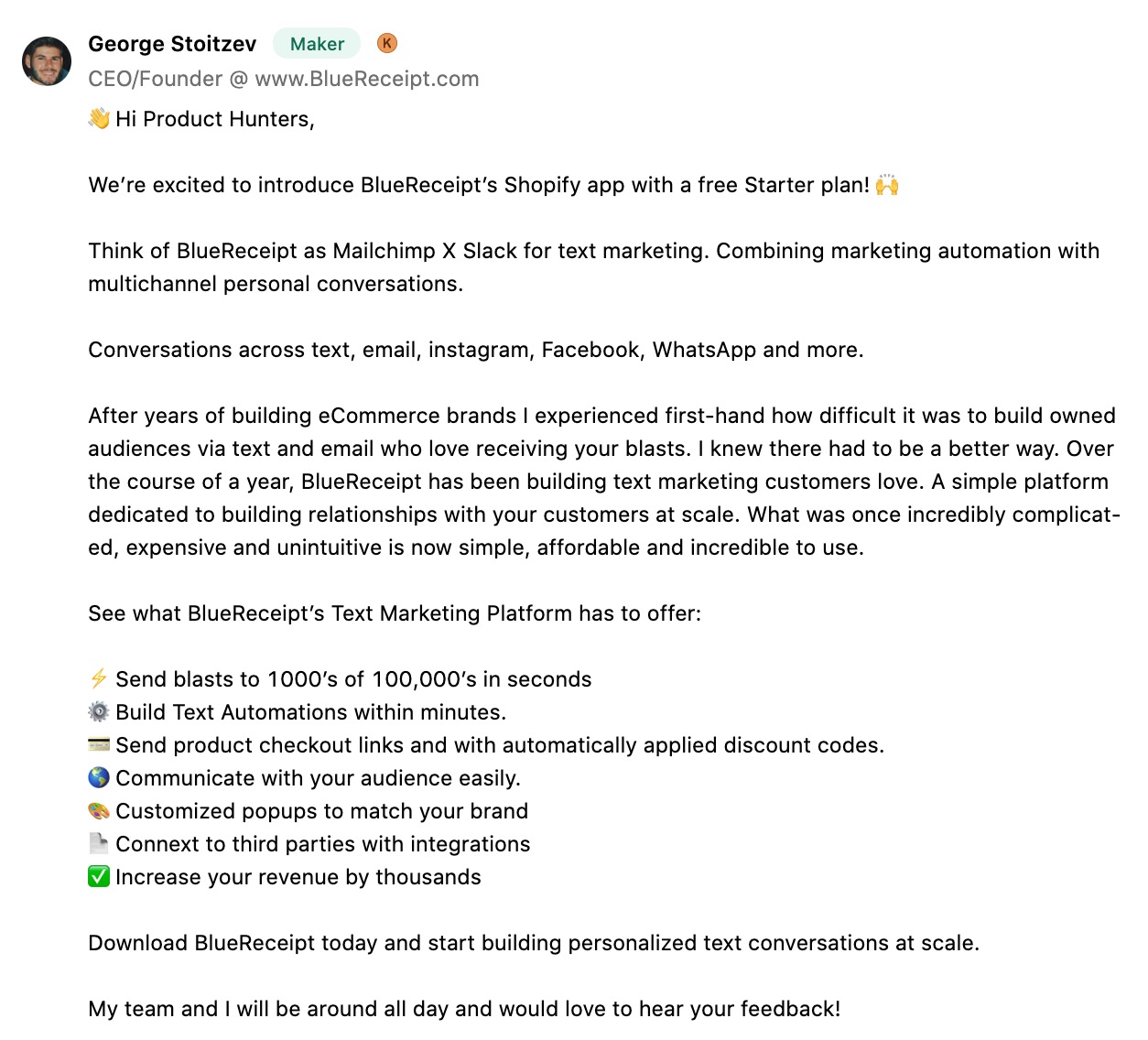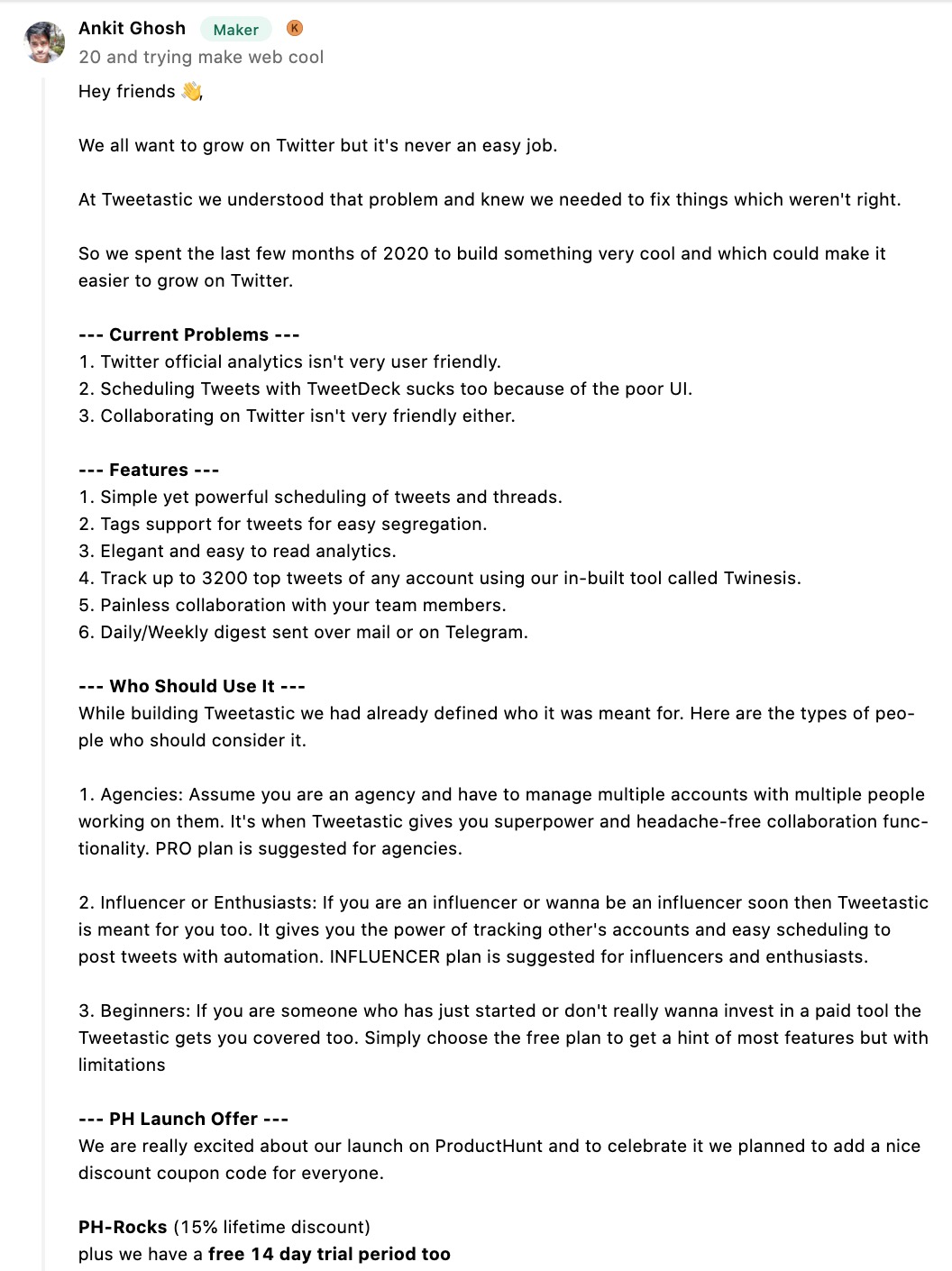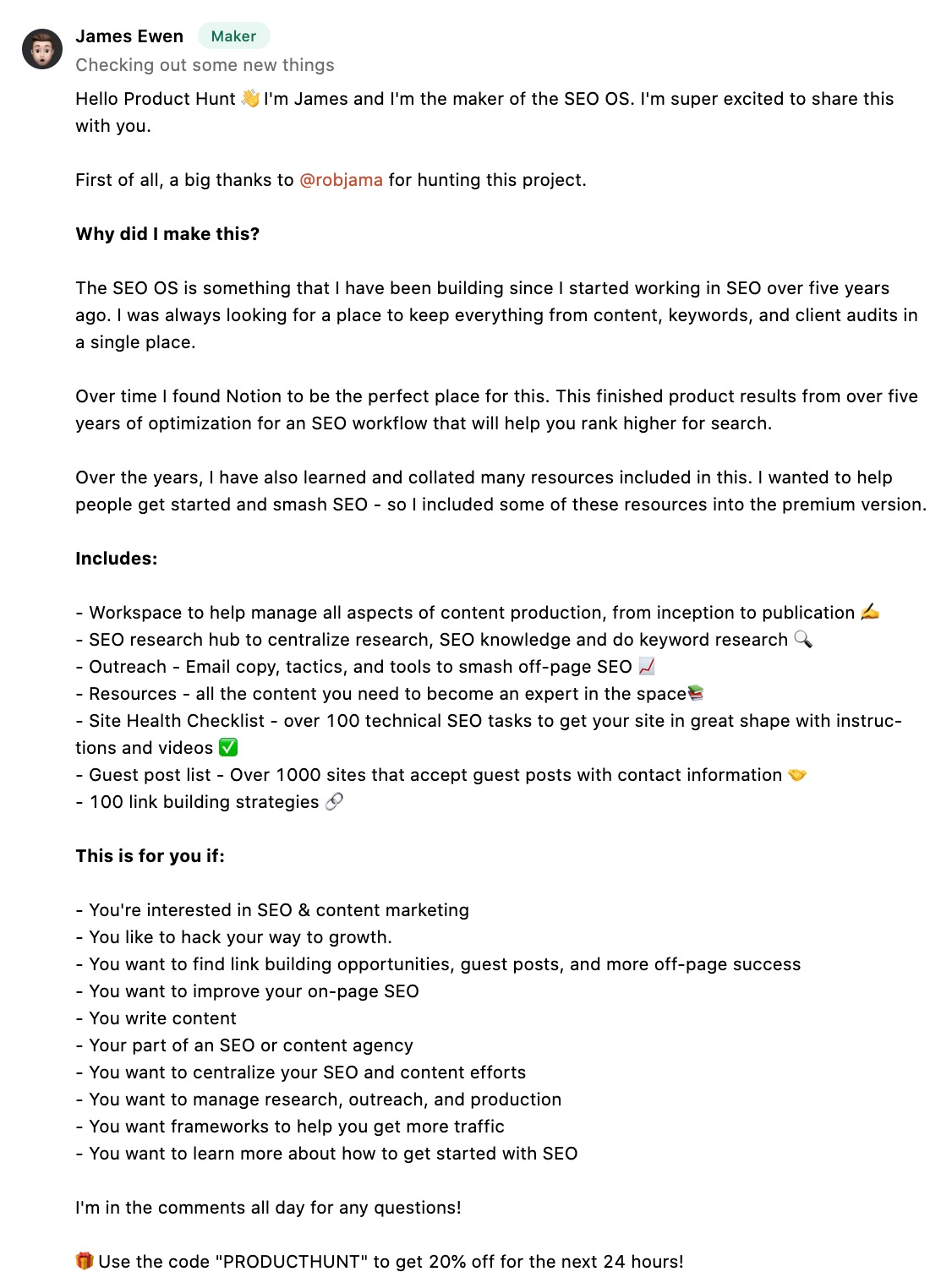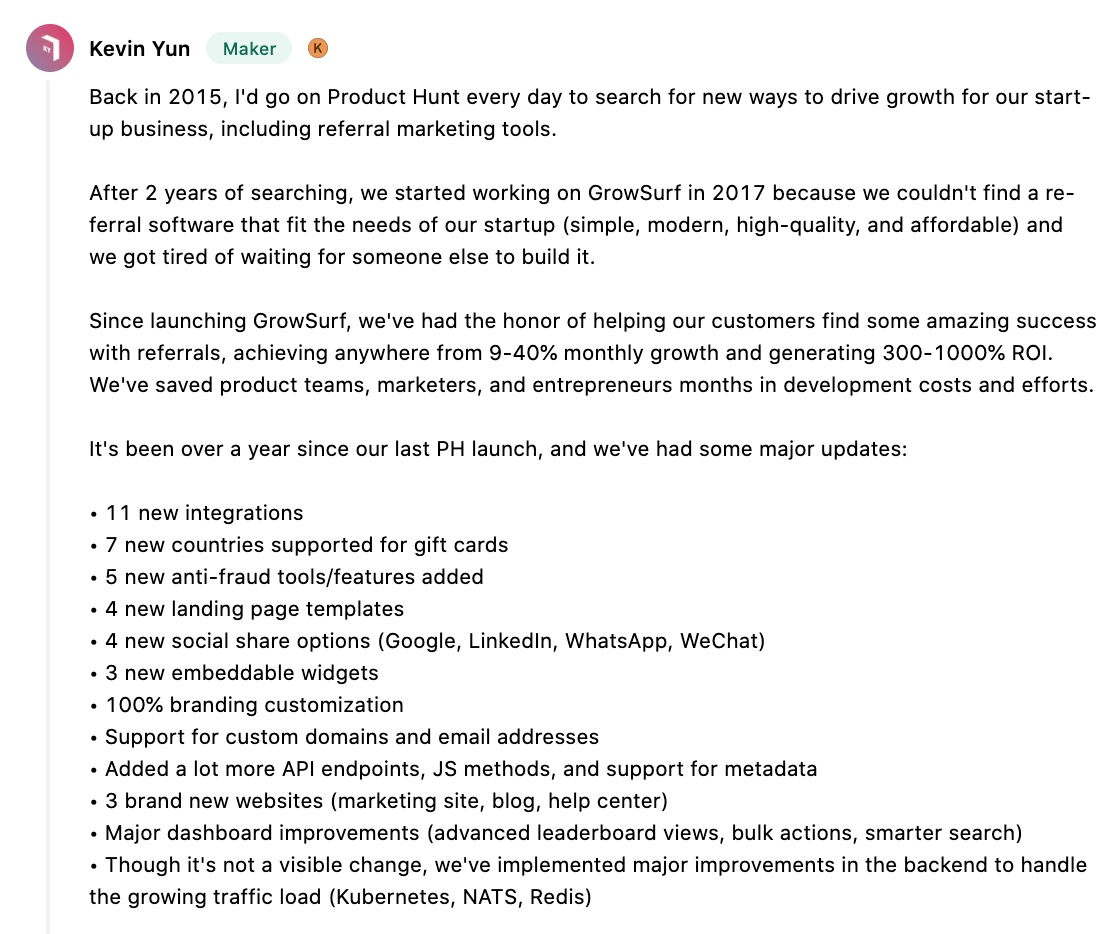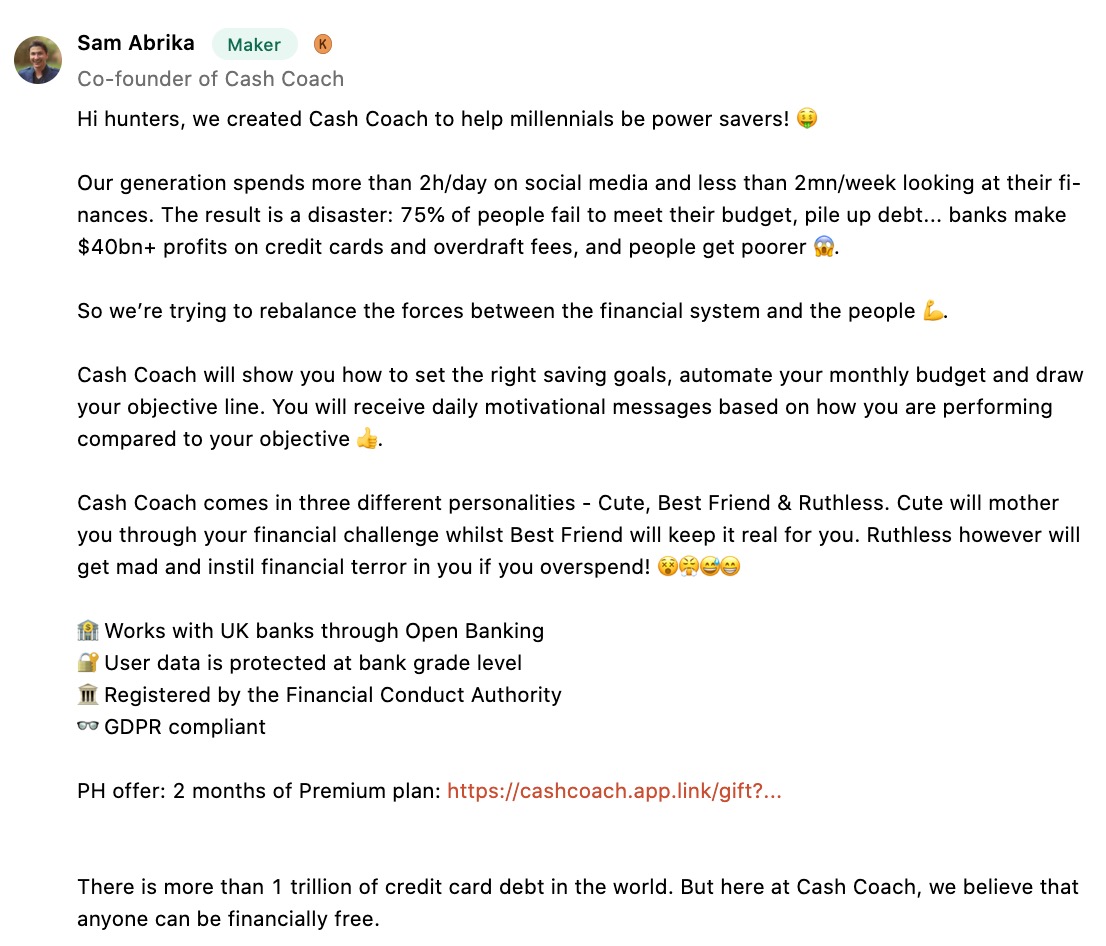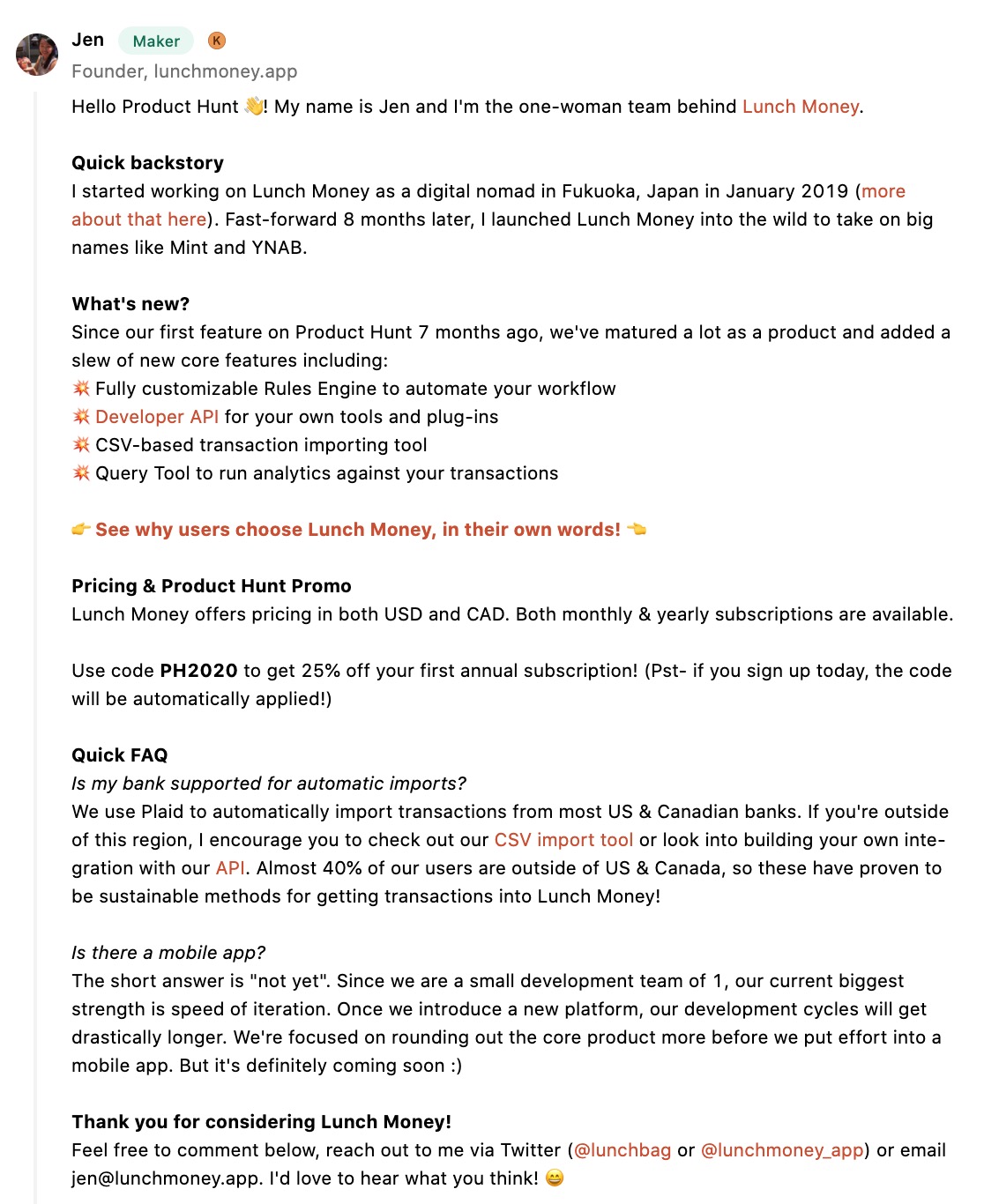 ProductFlair is the best inspiration source for your next Product Hunt launch. Learn about how the best products use their first comment to engage with the community and become Product of the Day.