Images
A picture is worth a thousand words and these images give you a huge opportunity to grab the attention of potential users and tell them why your product is exactly what they have always been looking for.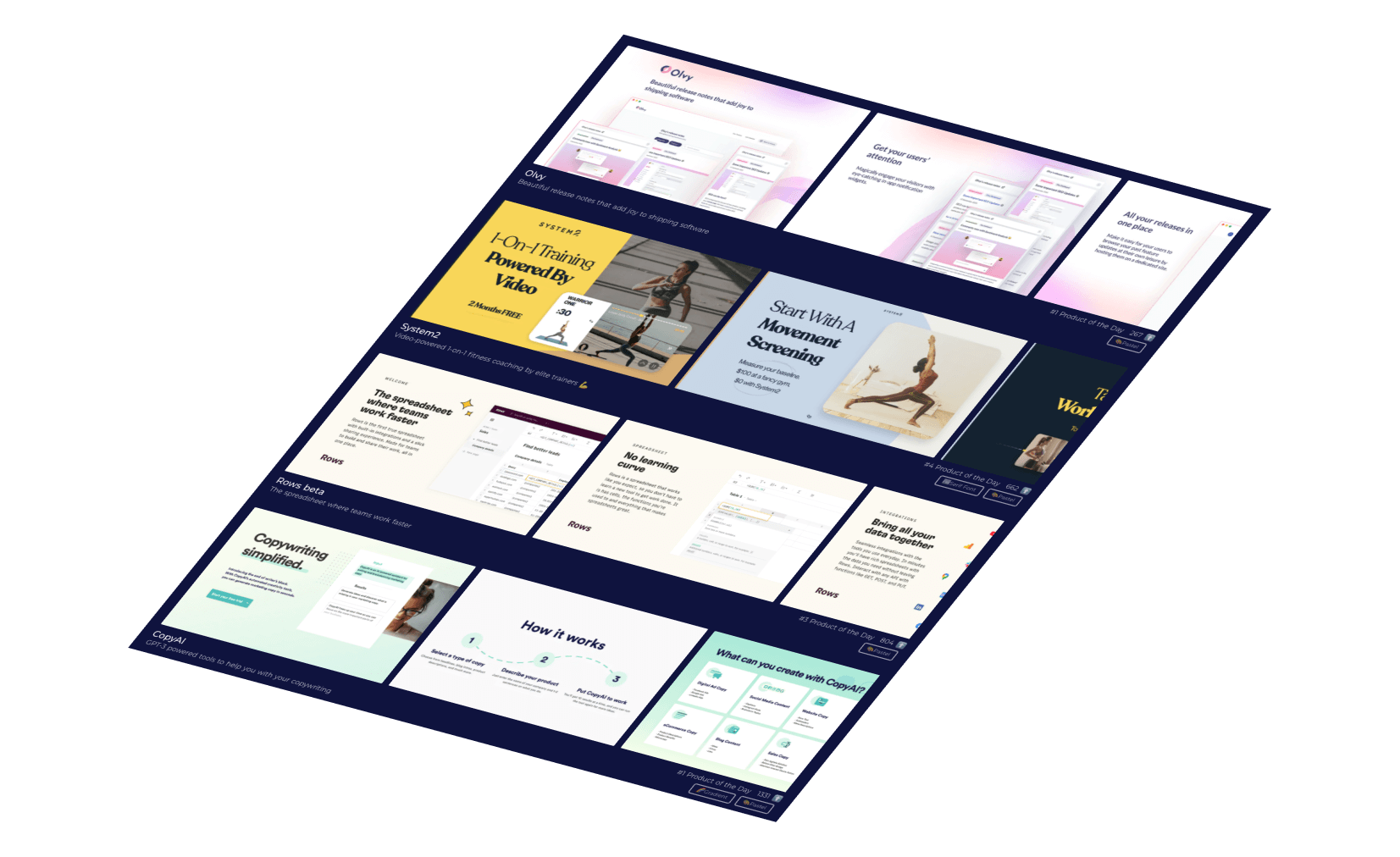 Best Practice
🌟 Extra effort for first image
Make sure to make your first image extra crisp as it will be used as a preview card on Twitter, Facebook and other Social Networks.
↔️ Optimal Size
Use 1270x760 px and keep your file size under 3 MB each.
🖼️ Minimum of two images
Upload at least two, at best between six and eight, high quality images.
💎 Show benefits not features
Features are great, but the benefits these features can have on users lifes are far more valuable. Show how it solves certain problems your users have.
👩‍💻 Show product in use
Especially useful if your product is used in a rather unconventional way. Highlight just how easy and straightforward it is to use.
✍️ Be descriptive
Consider adding a clear, concise piece of text to your images. A first time viewer of your product may not immediately understand what's going on in the image.
⚫ Darkmode
🌈 Gradient
🎬 Has Gif
🎨 Pastel
🟣 Colorful
📰 Serif Font
🗿 3D
⚪ Lightmode
💮 Background Pattern
📝 Notion
📱 Mockup
Napkin Beta
Backend in the browser
#2 Product of the

day
447
⬆️
Ray.so
Create beautiful images of your code
#2 Product of the

week
1651
⬆️
Whiteboard.fm
The product and design interview series for everyone
Finley
Put your debt capital management on autopilot
ProductFlair is the best inspiration source for your next Product Hunt launch. Learn about how the best products use images to become Product of the Day.