Videos
There is no better way to grab the audience's attention than an informative and engaging video. Videos have both visual and textual content, so it's on of the best possible way for outreach. Your video should be pitch-perfect.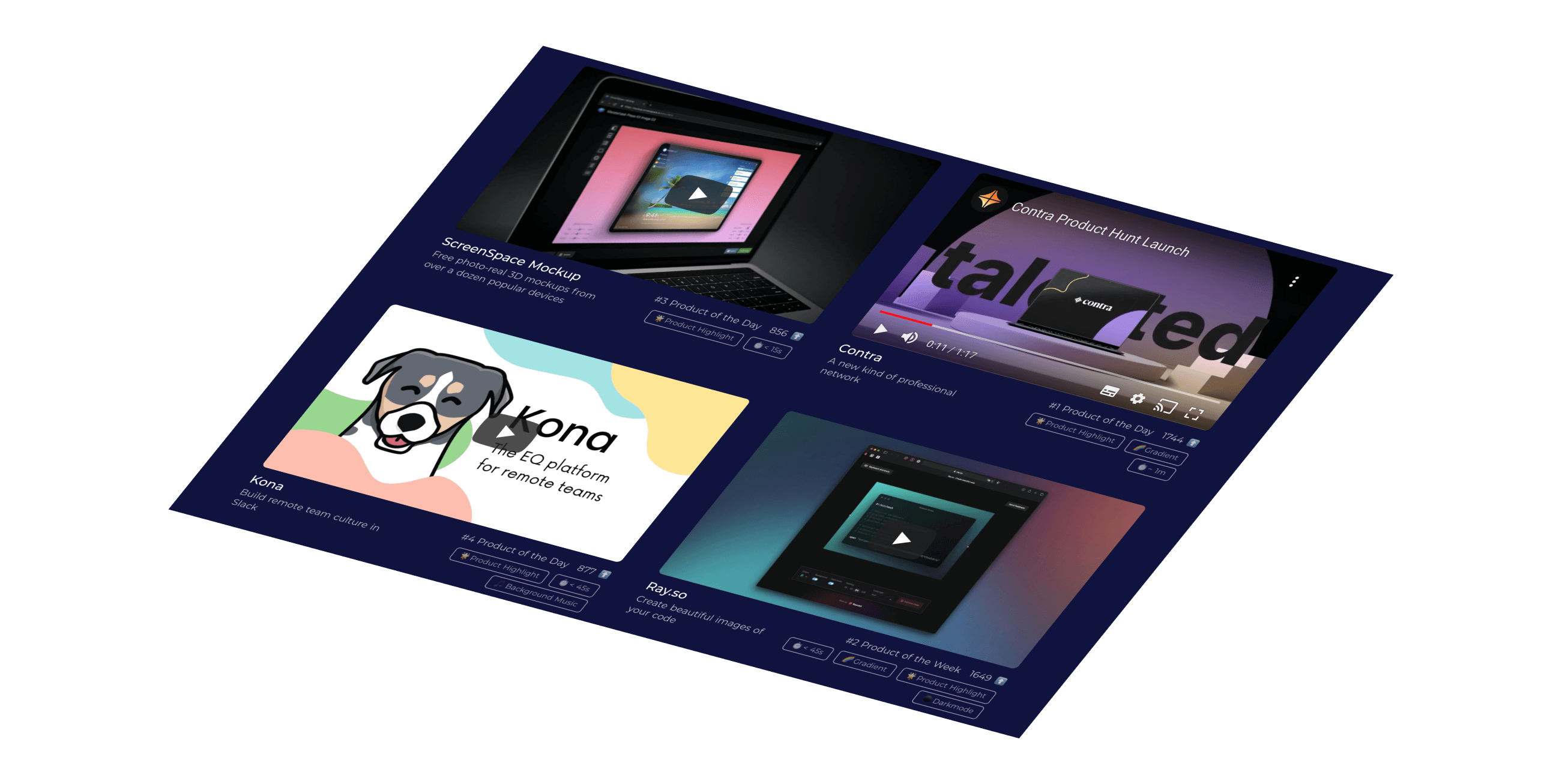 Best Practice
🙋‍♂️ Appears first
If you decide to add a video, it will be the first element shown in the gallery. Therefore, make sure to put extra effort into making it.
🔇 Engaging without sound
Your product video is muted by default. Your selling propositions and functionality of your product should be communicated effectively without being reliant on sound.
💎 Most impactful message
Your video will auto-play. Make us of that by showing your most impactful message in the first 4 seconds to really hook the visitor.
🎯 Don't forget the CTA
Once you convinced a visitor to view your video make sure to use a powerful Call To Action at the end of your video to optimize your conversion.
🎓 Product Demo Video
A very common approach is a 'How To Use' video by the maker showing the product's key features in action. Keep it between 1 to 5 min. The shorter, the better.
🌟 Product Highlight Video
This one is very attention grabbing. It highlights the product's key benefits and is usually accompanied by fancy animations and an engaging audio track. Keep it under 45 seconds.
🌟 Product Highlight
⏱ < 15s
🌈 Gradient
⏱ ~ 1m
⏱ < 45s
🎵 Background Music
⚫ Darkmode
animation?
🎓 Product Demo
🗣 Voiceover
⏱ 1m – 3m
⏱ ~ 5m
📝 Notion
👋 Using Emojis
👨‍🎨 Creative
🗣️ Personal
🌟 Product Highlight
ProductFlair is the best inspiration source for your next Product Hunt launch. Learn about how the best products use engaging product videos to become Product of the Day.